Coloring Template.
Seven more days of the pandemic over and done with and gone to the past. That means seven less days before it comes to some kind of end! Always trying to look on the plus side of things, not always succeeding.
In the past week we've also left August behind us and entered September.
As it's Thursday once again, it's time for a new coloring template for members of the Angela Porter's Coloring Book Fans facebook group.
This week, I've created one of my signature 'Entangled' designs that includes seed pods, flowers, berries, foliage and plenty of arches with abstract, geometric patterns.
I drew this template on Canson Bristol Board with 05 and 03 Uniball Unipin pens. I've added colour digitally.
As I can feel autumn ready to burst forth soon, I've chosen colours that represent that season. Of course, any colour palette will work well. The aim is to have fun, relax, and take time out for creativity. There's no coloring police to tell you you've done wrong, apart from our own inner critics.
As always, I look forward to seeing how everyone brings this template to life with colour!
To Inktober or Not?
I started doing the Inktober52 challenge at the start of the year, but quickly fell off the wagon, so to speak.
I really enjoyed doing Inktober last year, though I didn't use the official prompt list as it really didn't do anything for me. Instead, I used two alternative lists – one of skulls, the other of fungi.
I'm thinking of using this year's list to practice typographic art. Mind you, that depends on what alternative lists I stumble upon, as I may use one of them instead.
I also discovered this Slowtember challenge on twitter from @megaelod: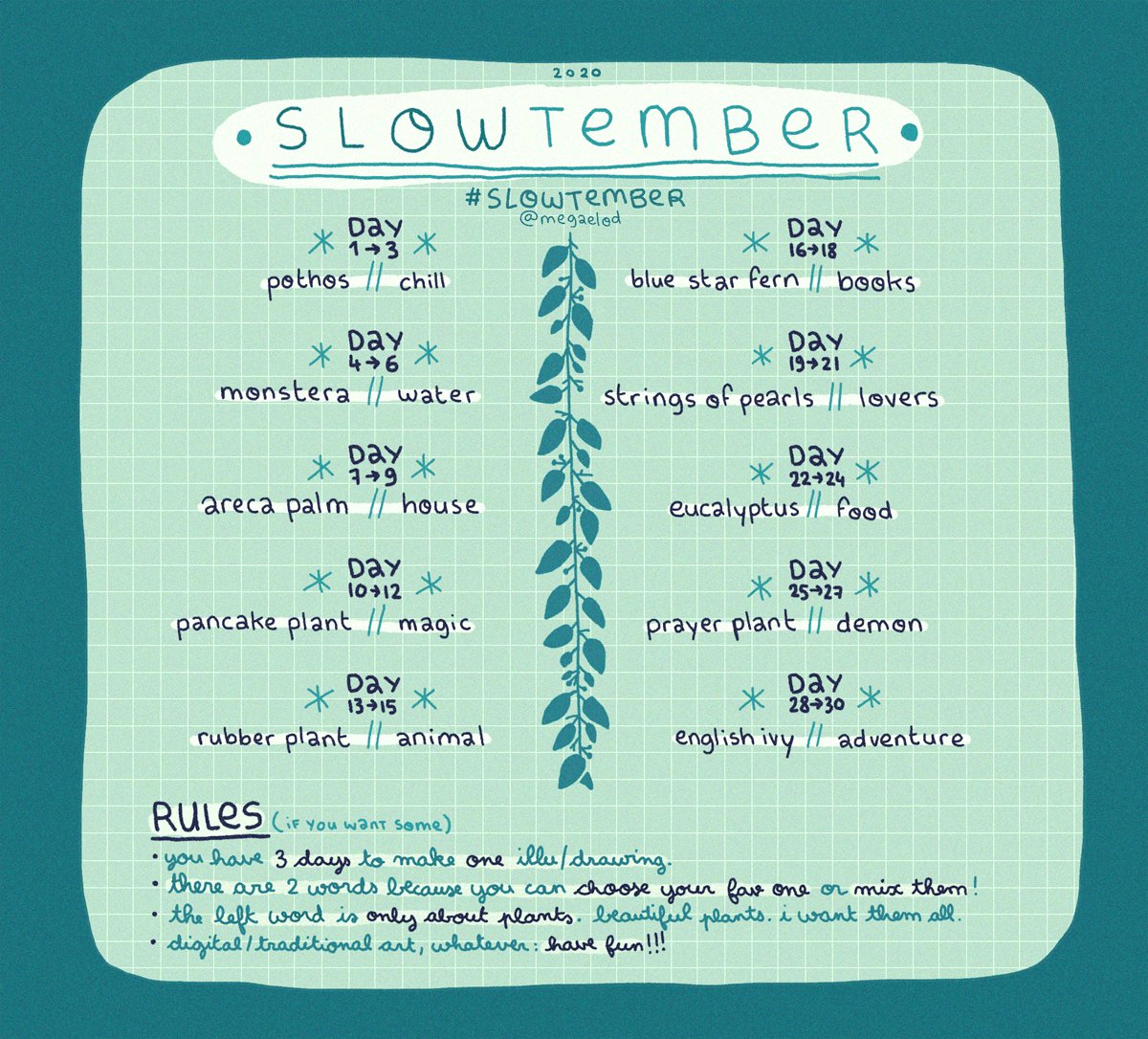 I am tempted to use this for this month. I'll see what happens!