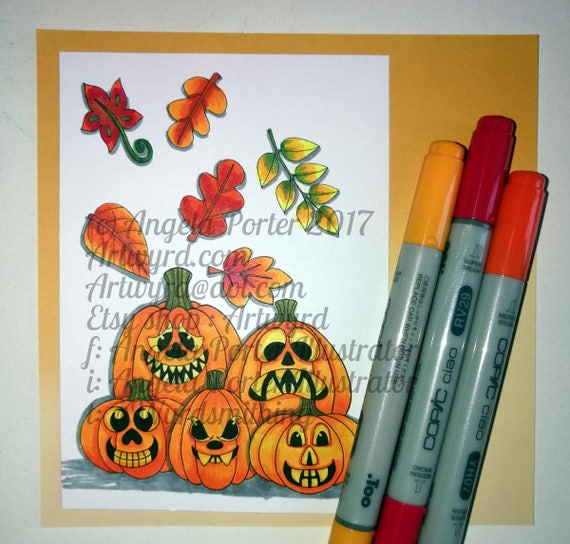 I have a set of 13 digi stamps with a whimsical Hallowe'en Pumpkin theme available in my Etsy shop, Artwyrd.
The set includes :
3 pumkins without faces
5 faces to add to the pumpkins or any other images you wish ( spooky eyes in the dark, on monsters, ghosts, aliens…your imagination is the only barrier!)
5 leaves to use to create an autumn/fall scene with or without the pumpkins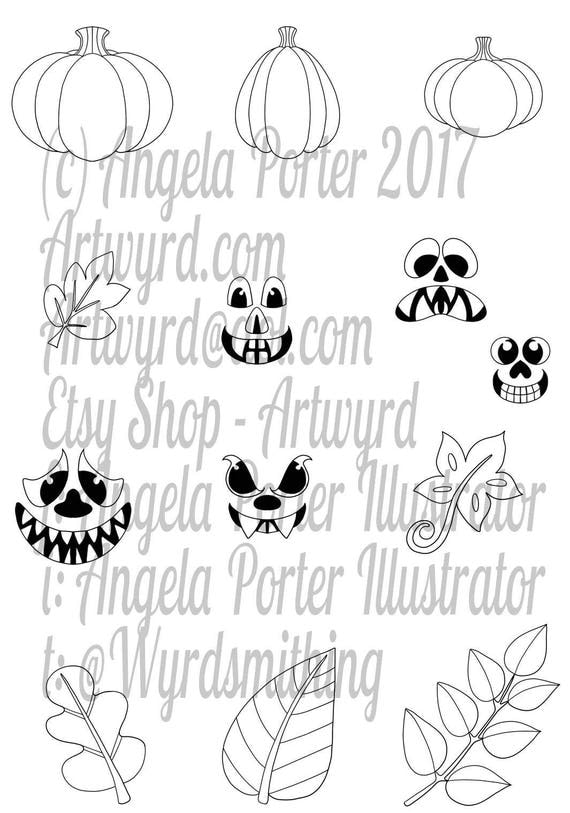 Use them to create cards, or to fill a page with images for a custom colouring page, or any other craft you can think of.