I'm a bit late getting myself organised this year as to making cards and getting some up on Etsy for sale!  However, there's still time to buy or order some!
The photographs don't do these cards justice.  They subtly shimmer with fine gold and silver mica powders.  They have glitter and glitz thanks to Tonic Studio's Nuvo Crystal drops and Uniball Signo Sparkling pens.  The image panels are 'popped up' on foam so they have some dimension to them.
All are hand-drawn, coloured and embellished in my own unique, cutesy, wonky, whimsical style.  There's no greeting on the the front inside so you can either add your own or ask for them to be customised for you.
They're all rather whimsical, and each is unique.
Set of 4 whimsical Christmas/Winter Bauble Cards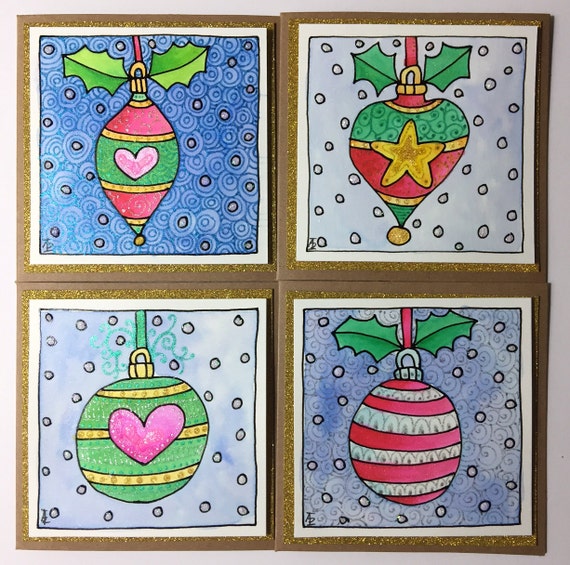 Set of 4 Whimsical Christmas/Winter Tree Cards.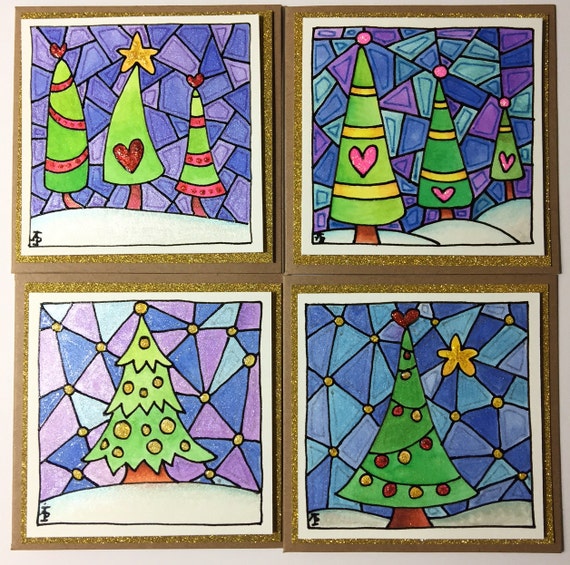 Set of 4 whimsical Christmas Bauble Cards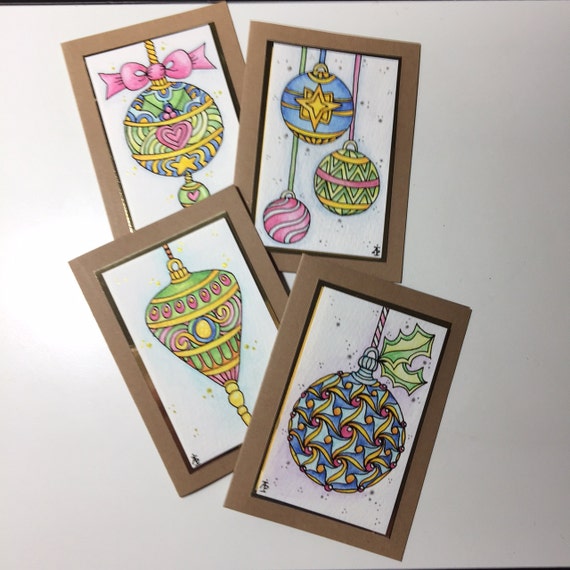 Set of 4 Whimsical Christmas Wreath Cards